Easily compare Ripple prices of all brokers if you want to buy Ripple and don't want to pay too much for it. We show you where you can score the cheapest XRP at this moment.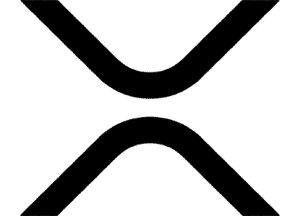 Buy Ripple
00 seconds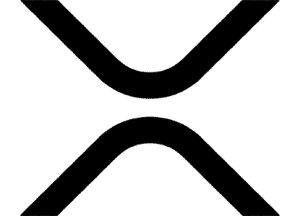 Sell Ripple
00 seconds
On this page, you'll always find the cheapest Ripple price. Each broker determines its own prices, which depend on several market factors. Here we'll explain you how it works and why Ripple (XRP) is more expensive with one broker than with another. In addition, it is important that you trade with a reliable broker. This way you can make sure that when you buy Ripple, you actually receive it. There are many websites that offer cryptocurrencies. We made a selection of reliable brokers who have been active on the market for a long time and have proven themselves to be reliable.
Compare Ripple and always buy the cheapest XRP!
Using CryptoPrijzen, you'll always find the lowest XRP price. We selected the best XRP price of the best brokers for you. This allows you to buy Ripple from a reliable broker at the lowest possible price. Many people pay too much for their Ripple and don't even realize it. They simply join any broker and use the platform.
By using our XRP comparison, you'll never buy cryptocurrency for a high price again. It's wise to also check whether the broker suits you. The price is of course an important factor, because the XRP token is the same everywhere.
Easily compare Ripple prices
Not only the exchange rate determines how much you pay for your Ripple. The XRP price also depends on how much the brokers charge extra for buying and selling cryptocurrencies. Brokers can determine their own fee (service fee). Some brokers charge more for this than others. That's why it's important to compare the XRP price so that you don't end up paying too much. These service fees are included in the prices shown in the comparer. In addition to the fact that brokers can determine the fees themselves, they can set a slightly higher price to make more profit. This is also included in the pricing table.
With some brokers, the Ripple price can depend on the price the broker paid for it. Some brokers first buy Ripple and then sell it, while other brokers only place an automatic order on an exchange when you make a purchase. If the broker buys Ripple at a low price, he can offer Ripple at a lower price when he sells it.
Broker fees can strongly influence the price you pay for your XRP. This is at the expense of your long-term return. By doing a XRP price comparison you can make sure that you always pay the right price for your Ripple (at this time). This increases your return on investment.
We only compare Ripple prices of trusted brokers
On our website, you can easily compare Ripple prices. We only include the prices of reliable brokers in the overviews. If you compare XRP with us, you'll always see the lowest purchase prices and the highest selling prices. This makes it easy to see how much money you save by buying Ripple from the cheapest broker. Buying Ripple from the cheapest broker can make a big difference and it takes you very little time to make a comparison. A price comparison is done in a couple of seconds and it can be very lucrative. Especially if you buy Ripple more frequently.
We have deliberately chose to only include reliable brokers with a good reputation in our comparer. There are companies that offer Ripple at very low prices, but most of the time these websites are unreliable. They make you pay more, charge you with unexpected fees, or run off with your money.
Anyone can start an exchange and there are hardly any rules that protect you. That's why it's important to choose a reliable XRP broker. So, use our comparer, so that you can make sure that you choose a reliable broker and you pay the lowest price.
The less you pay for your Ripple, the more Ripple you can buy with your investment.
Large XRP price fluctuations
Ripple is going through a lot of price fluctuations. One moment the price goes up and the next moment it drops again. There are several factors that cause these price fluctuations.
The main reason the price differs so much from day to day is that it's a new market. New investors are coming into the field all the time, and on the other hand, people are leaving because they took enough profit or they lost money. There's also little certainty with cryptocurrency. You can buy Ripple, but you are actually not 100% sure whether it will still exist in the future. This uncertainty creates a so-called fear in the market. A lot of Ripple is being bought, but also a lot is being sold.
It's because of this uncertainty in the market that many investors make choices based on emotions. As soon as the XRP price goes down, many investors, especially novice investors, get scared and get out. This makes the price drop even faster.
On the other hand, especially novice investors buy Ripple when the price is in an upward trend. This phenomenon is called Fear Of Missing Out (FOMO). If the price is already in an upward trend and many new players join, the price will go up even faster. This is how the large price fluctuations arise.
Another factor is the news. There's a lot of news about cryptocurrencies every day. Not all of this information is correct, but investors do respond to it. If there's a lot of bad news about Ripple, a lot of Ripple is being sold. The trust is gone for a period.
If there's good news people want to invest in Ripple again because they are positive about it again. The cryptocurrency market is a free market without rules, and anyone can sell cryptocurrencies to you. That also means that they can simply determine the price themselves. If you're not aware of the correct Ripple prices, you'll easily buy Ripple for a price that's too high and pay a big premium.
Why compare Ripple and score the cheapest XRP?
A good broker has a lot of experience and has fair prices. It's also important that the broker offers customer service that you can actually reach. This way you can make sure that you'll get help when you need it. It's also important that the broker's address details are stated on the website and that it actually exists. If there's no way to contact the broker, buying Ripple is probably not a good idea.
You can buy Ripple from the cheapest broker and immediately save on your purchase or sale of your investment. It's a waste to pay high and unnecessary fees so that you're immediately overdrawn. We always recommend that you do research on the broker from whom you plan to purchase with or sell to.
The following brokers offer Ripple:
| Broker | XRP Wallet | Aanbod | Minimaal |
| --- | --- | --- | --- |
| Bitladon | Yes | 200 | € 50 |
| Litebit | Yes | 56 | € 25 |
| Bitvavo | Yes | 58 | € 1 |
| Anycoin Direct | No | 17 | € 30 |
| BTC Direct | No | 5 | € 10 |
Ripple comparing questions
Can I compare Ripple and other crypto prices independently on your website?
Yes, we are completely independent and show all (known) Ripple suppliers. The overviews are sorted independently based on the current price. The prices are provided by the relevant brokers. Our goal is to make sure our visitors never pay too much for XRP and other crypto's again. We will never give brokers a higher rank because they pay for it. The cheapest broker is simply on top.
Are all XRP prices displayed correctly?
We retrieve all prices directly via the so-called API of the supplier. All suppliers shown make this API available. In principle, we have no influence on the prices that the supplier passes on via the API. It could therefore be the case that a different price is passed on via the API than that offered by the supplier. We are therefore not responsible or liable for the prices shown. We are allowed to adjust the prices when the API prices differ from the actual prices.
What are the payment methods used to buy Ripple?
Each broker support different payment methods. You can expect the following payment methods: credit card, IBAN Bank Transfer, SOFORT, iDEAL, GiroPay, Bancontact, MyBank, Carte Bancaire and EPS. Please check the website of the broker to see which payment methods they offer.
Is it 100% safe to invest in Ripple?
No! Investing in Ripple is very risky and due to its extreme volatility you can easily lose a lot of money. Always make sure you're aware of the risks and that you're not investing more money than you can afford to lose. Keep it fun and make sure that you can always pay your monthly expenses.
Is it smart to get a loan and invest in Ripple?
No! Only invest your own money in Ripple and certainly don't invest any loaned money. Ripple price can drop quickly.